Hatua – meaning 'the next step' in Swahili – is an independent UK registered charity which sponsors bright children from the slums of Kenya and Uganda to attend the finest secondary schools. Our goal is to nurture the next generation, one child at a time.
THE STORY SO FAR
Primary school in Kenya and Uganda is free but secondary school fees, as well as the cost of boarding, uniforms, books and equipment, are not affordable for those living in slums – typically a daily income for these families will be a few dollars or less. This means talented students are unable to fulfill their full potential and make a difference to their communities and the wider world by continuing their education.
Hatua was set up in 2011 to help break this cycle of deprivation. By working with primary schools in some of the most challenged areas of Nairobi and Kampala, and with secondary schools with a proven ability to place students in leading universities, Hatua gives students the opportunity to build a brighter future.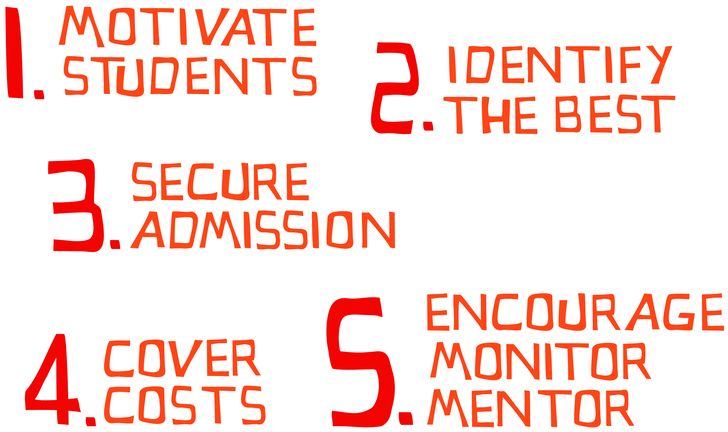 The five core aims of Hatua are to:
Motivate all students in our selected primary schools to do as well as they possibly can
Identify the best students clearly and accurately
Secure admission for these students into the top secondary schools in the country
Cover the cost of tuition, board, books, uniforms, and any other necessary expenses
Encourage, monitor and mentor students to help ensure their ultimate success
Hatua is unable to help every disadvantaged child in Africa, but we do try to radically change the lives of those we can reach. By offering continued support on their academic journey, Hatua works hard to help gifted students achieve a university place, and ultimately to gain meaningful employment.
Hatua is currently supporting over 300 young people through secondary education. This number will continue to grow.
In addition to the direct support we offer individual students, we have established additional activities in Nairobi. We are working to engage children, parents and schools on how Hatua can help more children into further education and bring hope to their communities. Hatua graduates are able to student teach in the Hatua primary schools immediately after qualification for University and they also receive basic training so they can prepare for their university courses and look for employment.
TOMORROW'S STORY
We want to continue to make a real difference to children's lives.
Our ultimate goal is for Hatua to be run by people whose education it has funded. The first groups of Hatua scholars are beginning to graduate from university, and in the next few years we hope to turn the charity over to them. Hatua graduates and we would then work in partnership to set ten year plans and monitor the growth of the charity going forward.